Multipurpose Chest Phantom N1 "LUNGMAN"
Product Supervision:
Kiyoshi Murata, Ph.D Professor
Norihisa Nitta, Ph.D
Shiga University of Medical Science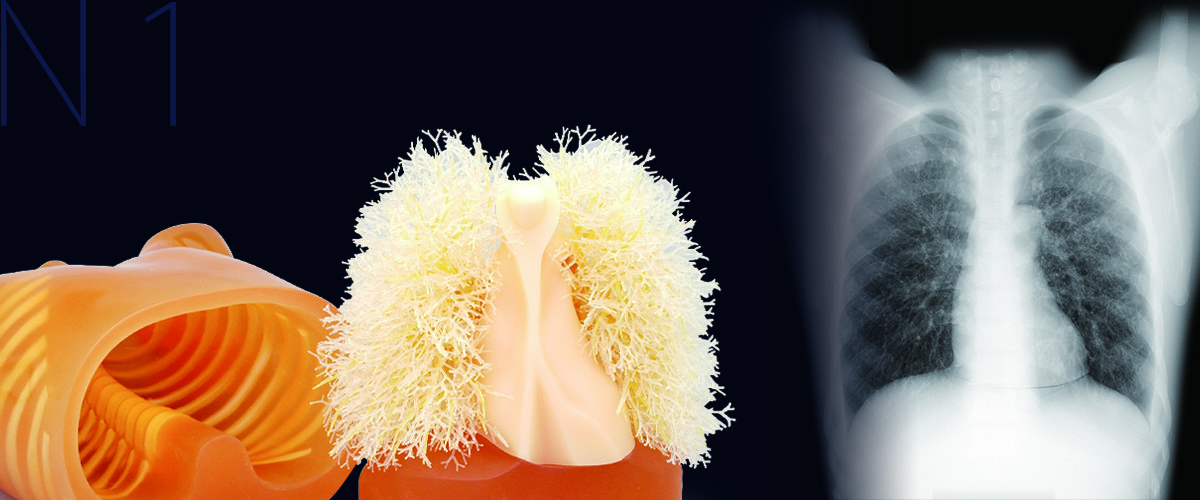 PH-1 is used in a study by the FDA to create a database of CT scans with different scanners and protocols, as a resource for assessment of lung nodule size estimation method
APPLICATIONS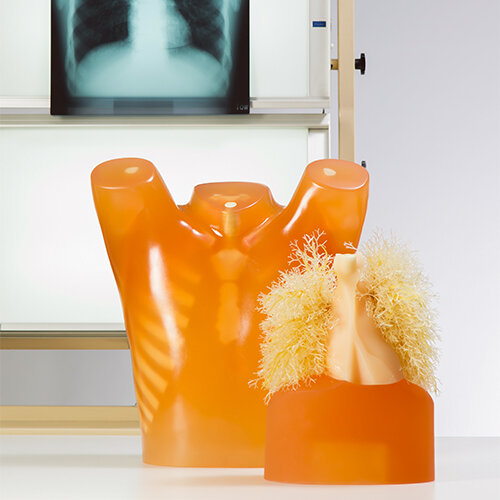 Wide variety of uses in interpretation training, anatomical education, evaluation and assessment of devices and other research.
Plain Xray

:
The phantom provides life-like radiographs very close to actual clinical images. The three-dimensional structure allows both PA and LATERAL images to be obtained. The phantom bones and vessels show life-like contrast gradations on the image along with tube voltages.
CT:
Arms-abducted position of the torso suits the CT scanning. The pulmonary vessels are spatially traceable. Assessment of computer-aided detection systems is possible.
Radiographic interpretation:
Comparison between Plain X-ray and CT, as well as between these images and the direct observation of the phantom, helps trainees to have three dimensional understanding and to improve X-ray interpretation skills.
RI (Optional parts

required

)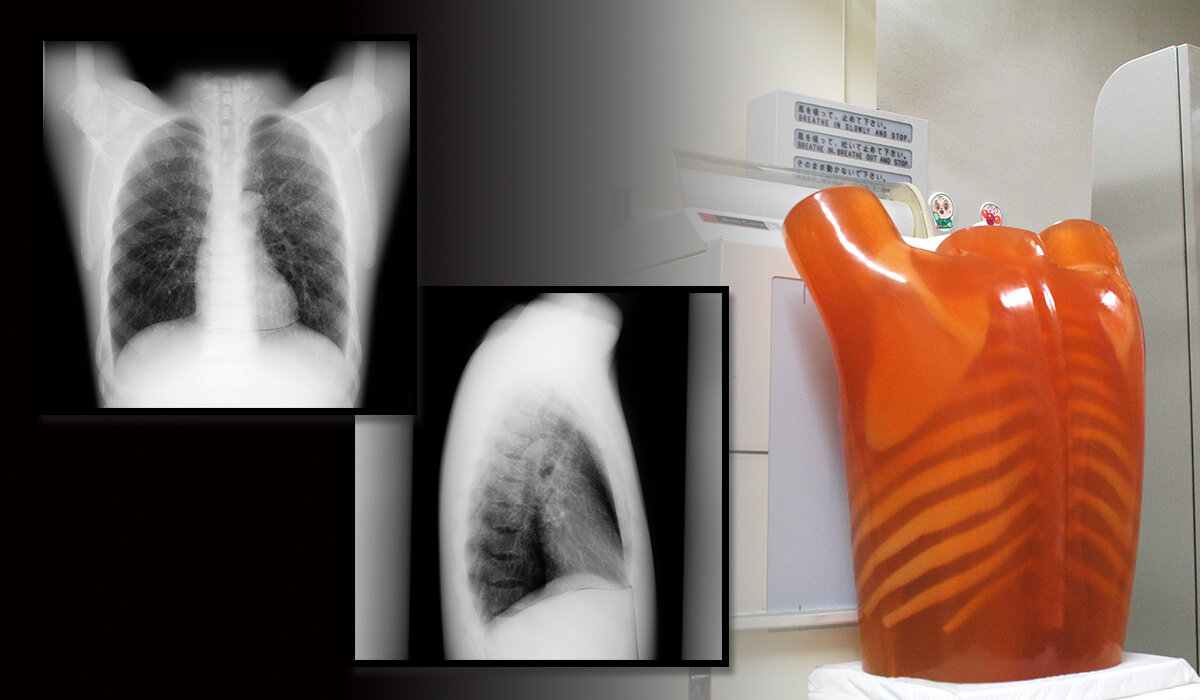 X-ray images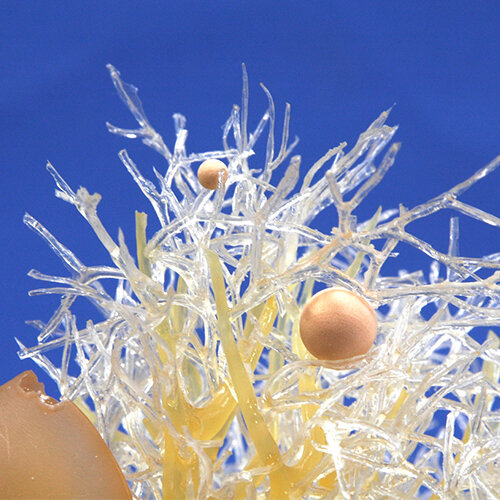 Simulated tumors
Simulated tumors in five-size and three-HU-number variations can be attached to arbitrary position in the lung field.
Size: diameter 3, 5, 8, 10, 12mm (Total 15 piece)
Shape: sphere
White: Approx. HU-800
Pale orange: Approx. HU-630
Cream: Approx. HU+100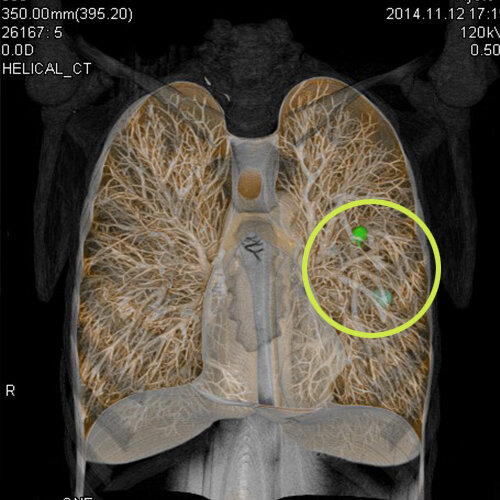 Expand N1 "LUNGMAN"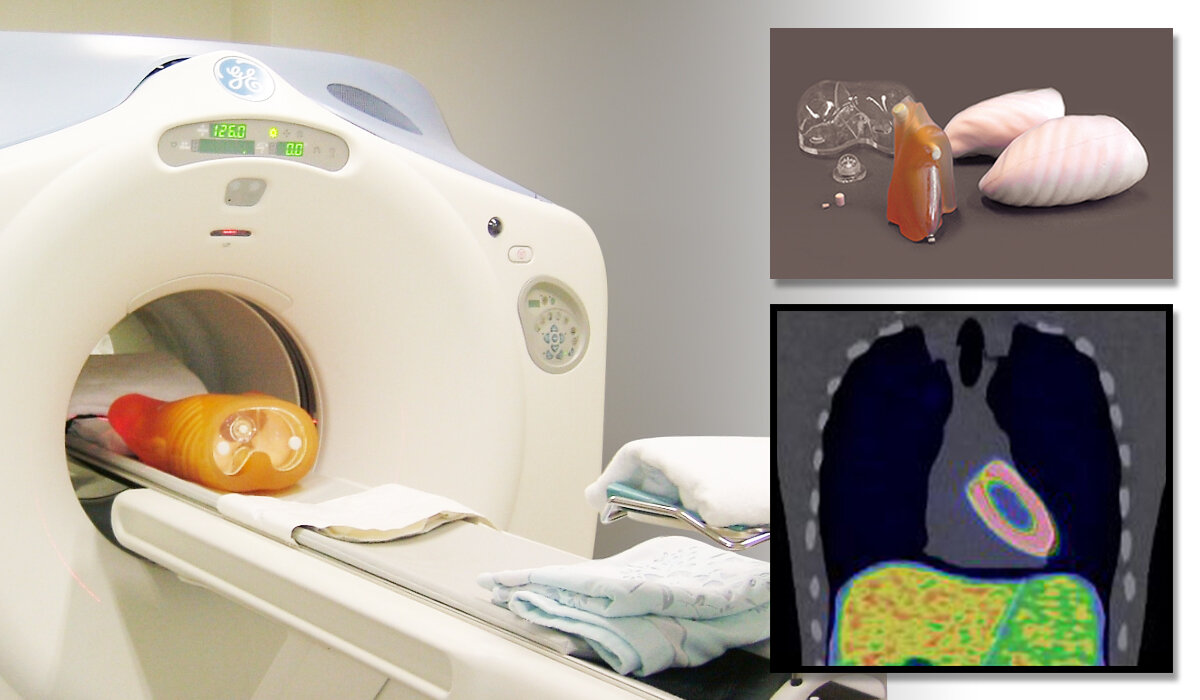 Components for Radioisotope
Image fusion experiment with CT & RI can be performed.
The set of RI container inserts can be set in the chest phantom in place of standard inserts allowing wider research applications including PET/CT fusion evaluation. The lungs of urethane foam can be worked easily to accommodate simulated nodules or other inserts.
| 41337-020 Lungs of urethane
| 41337-030 Liver RI container
| 41337-040 Gallbladder RI container
| 41337-050 Pulmonary nodule RI container
| 41337-060 Mediastinum with left myocardium RI container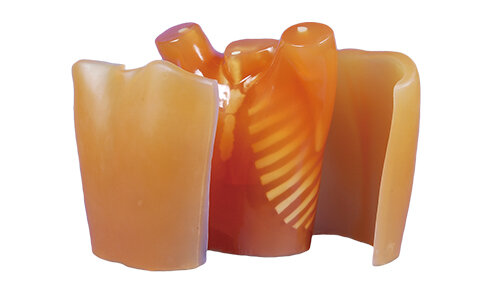 Chest Plate
Chest plates to simulate a larger body type and X-ray absorption. Differences in X-ray absorption depending on body volume can be observed. Using 60mm thick plates, 30mm is added to the front and to the back of the N1 chest.
| 41337-010 Chest plates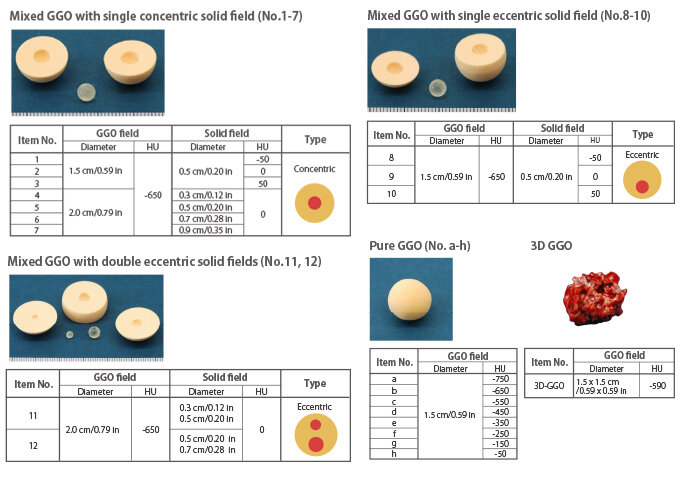 PH-58 Subsolid Nodules Phantom
Both mixed and pure GGO are provided in a variety of sizes and HU numbers.
Subsolid Nodules Phantom is a set of simulated lesions designed for study and training in Grand-Glass Opacity (GGO) detection and interpretation. Both mixed and pure GGO are provided in a variety of sizes and HU numbers. The set also includes 3-D GGO modeled on clinical CT data. The simulated lesions can be attached to the pulmonary vessels of the Chest Phantom N1 "LUNGMAN" or in the CT Lung Phantom.