REPORT
MEDICAL
SIMULATION
New Pre-conference workshops and lectures @ROSOMED 2019
The annual congress of the Russian Society of Simulation Training in Medicine, ROSOMED, was held in Russia's second-largest city, Saint Petersburg, on October 2nd to 5th.
The annual congresses had mostly been held in Moscow in past, but despite the new location this year, the event was busy and lively with approximately 600 attendees.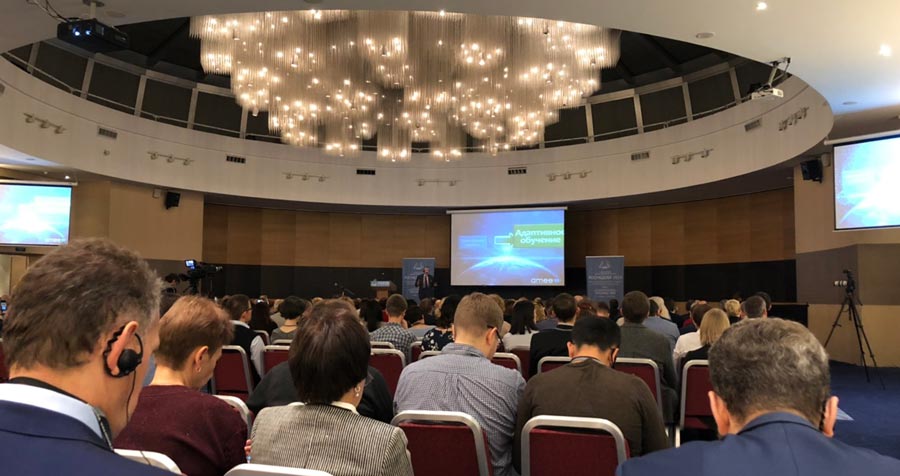 Highlights of ROSOMED 2019
ROSOMED is a society that unites specialists involved in simulation technology and healthcare education, including educators, researcher, developers and manufacturers. One of the highlights this year was the attendance of Professor Ronald M. Harden, who is the founder and Secretary General of the International Association for medical education (AMEE), and author of several popular methods in medical education, including OSCE.
For the first time ever, ROSOMED 2019 had re-designed its list of events to include a Master classes and lectures program that ran on the first day. It was designed so that attendees could participate in workshops and lectures prior to the main conference events.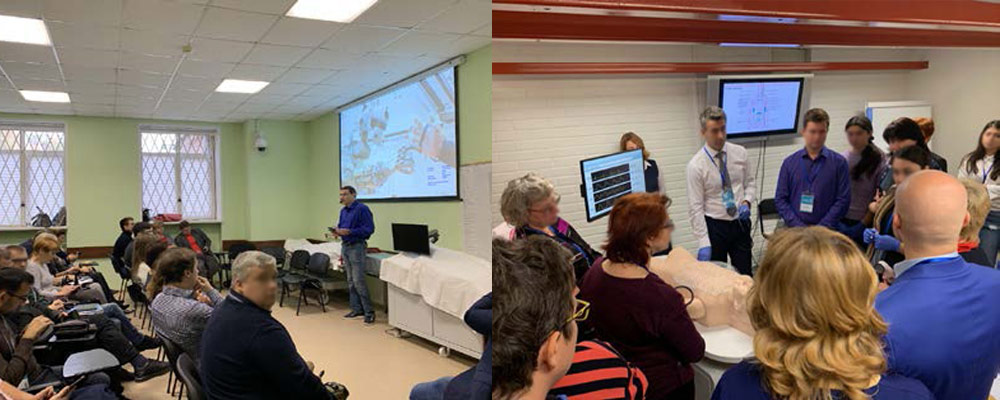 Visiting a Master Class
Kyoto Kagaku was privileged to attend one of the Master classes held at the Almazov National Medical Research Centre. The centre is one of Russia's leading medical institutions involved in fundamental and applied research in cardiology and cardiovascular surgery, hematology, rheumatology, and so forth. In addition, to providing specialized medical care, the centre is active an advocate for continuous medical education and provides training for research and medical personnels.
One of the Master classes conducted at the facility, Simulation training technology in the diagnosis of heart and lung diseases, is a workshop for instructors involved in healthcare and simulation centers. The workshop was conducted by Dr. Tatiana Ripp, who is a leading researcher at the Institute of Cardiology, Tomsk National Medical Research Center, and Associate Professor of the Siberian State Medical University.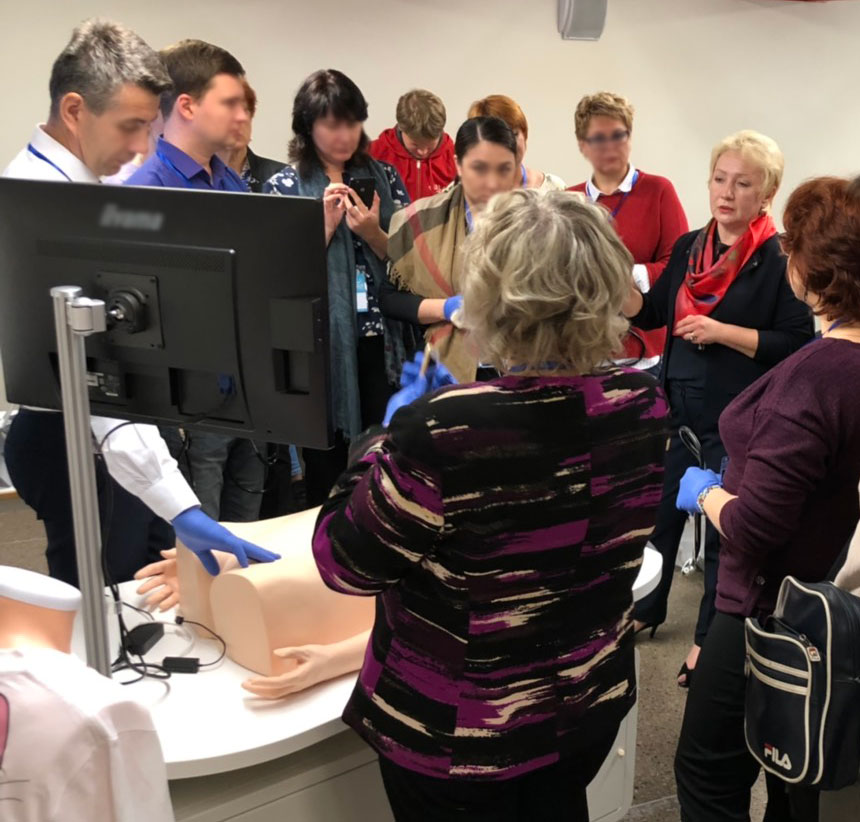 Dr. Tatiana Ripp has had conducted many successful workshops using the Cardiology Patient Simulator "K" with the aim of increasing the standards of healthcare professionals through simulation education.
The workshop's objectives include:
Mastering teaching methods using simulators
Learning the capabilities of simulators
Lesson building
Maintaining attention and motivation for working with students and
Preparing them in passing the practical skills exam.
It was a great opportunity to learn about education in using simulators, especially for in the diagnosis of heart and lung diseases. Read more about the Master class here!
A Word of Appreciation
In order to raise to the highest standards of medical training, simulation education has become a priority and the Russian Ministry of Health has been advancing the establishment of simulation centers throughout the country.
It has been our pleasure to be part of such a wonderous cause, and we hope to participate in future ROSOMED congresses again.
Writer: Takao Kinouchi

I've been engaged in business in Europe since 2011, and in January 2019 I opened the European office of Kyoto Kagaku in Frankfurt, Germany. From here, we will support users with distributors in each country.