INTERNATIONAL
HEALTH
NURSES
World Health Day 2019
Providing support and promoting awareness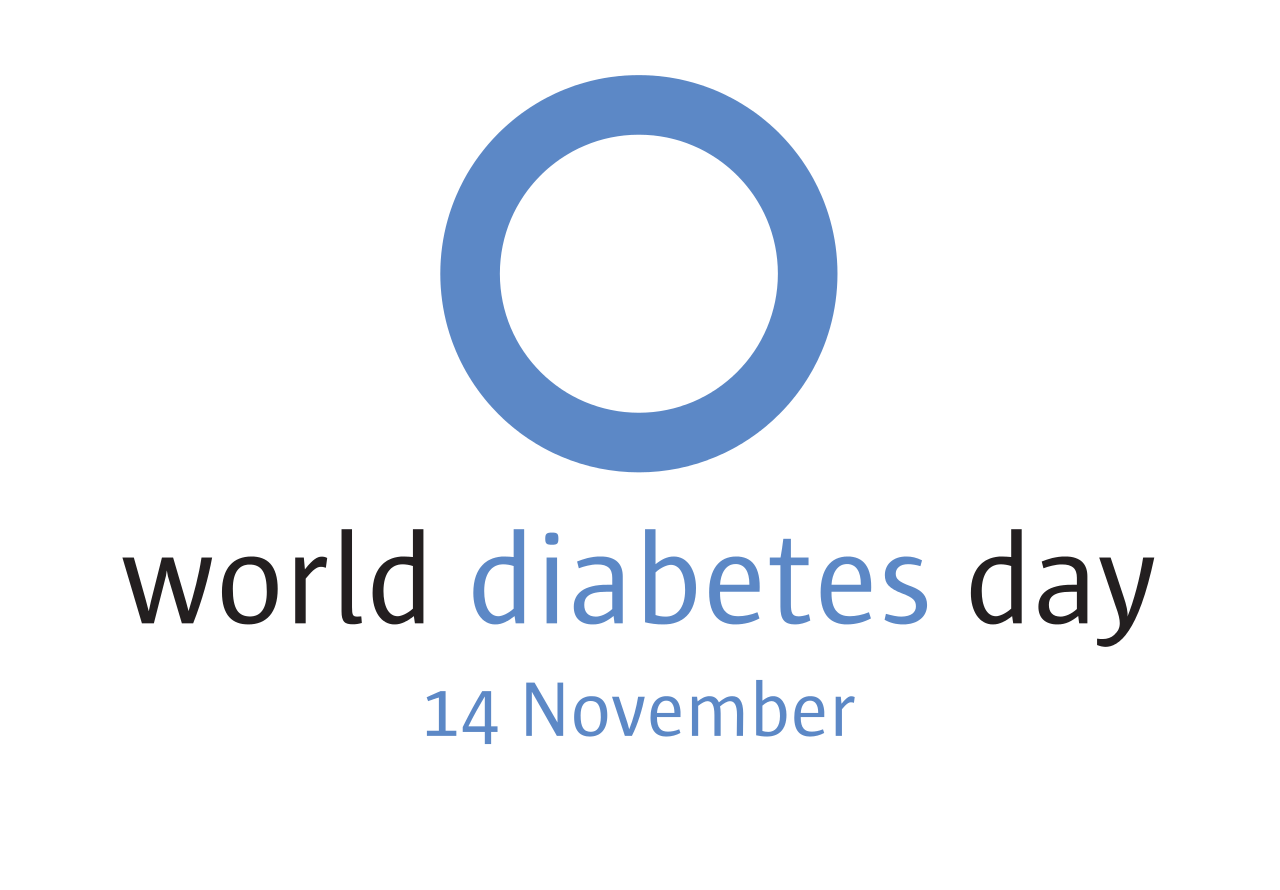 November 14th marks the World Diabetes Day, an international campaign by the International Diabetes Federation and the World Heath Organization to build awareness on the global epidemic of diabetes.
Diabetes is a cause of many long-term systemic complications, making a significant impact on not only the patient, but to families and society as well.(1) It is a major cause of blindness, kidney failure, heart attacks, stroke and lower limb amputation around the world.(2)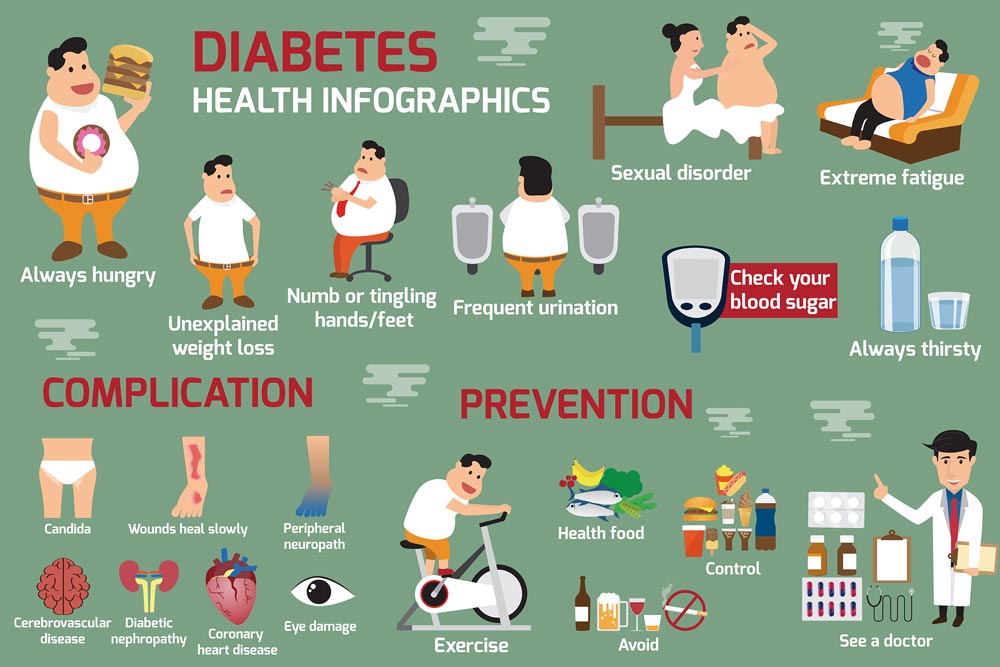 In support of raising awareness during World Diabetes Day, we interviewed a registered nurse and a nursing student from Australia to recount their stories with diabetes.
Supporting Patients with Diabetes
Diabetic Retinopathy Awareness

Recount by an Opthalmology Nurse from Queensland, Australia
"Back in 2018, I had the opportunity to work in the ophthalmology department. We would see over a hundred different patients with different types of ophthal problems every day. Not surprisingly, patients with diabetes make up a large percentage of the visitors we see."
Ophthalmic complications can commonly be seen in patients with diabetes, however the exact cause is unclear. The earliest clinical sign of diabetic retinopathy are microaneurysms, causing floaters, distortion and/or blurred vision in the later stages. (1) As early stages of diabetic retinopathy are generally asymptomatic, it is crucial for health care professionals to implement routine eye examinations for patients with diabetes.(3)
Normal Fundus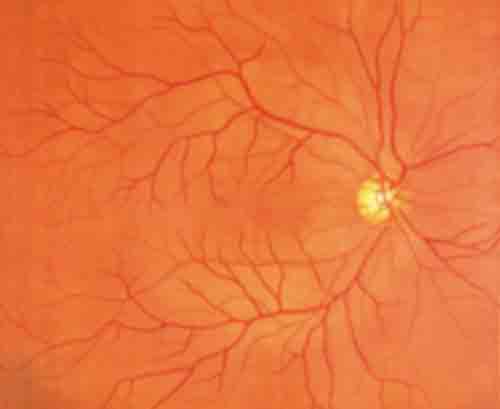 Simple/Background Diabetic Retinopathy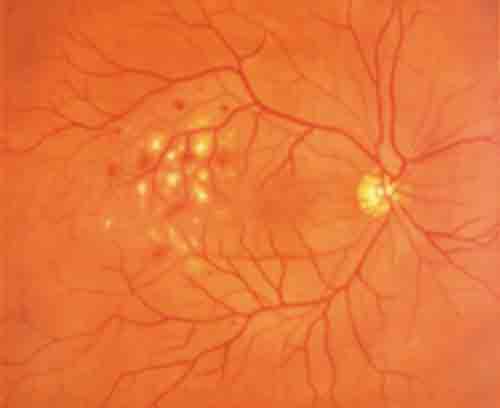 Simple/Background Diabetic Retinopathy (Right): Microaneurysms, hemorrhages and hard exudates. Spotty hemorrhages are scattered around. The extremely small red dots are microaneurysms, and the hard exudates are also apparent.
"Patients would come in reporting symptoms like 'I see a floating black blob' or 'Lately my vision is getting blurrier'. We give them a range of assessments like a visual acuity test, an optical coherence tomography (OCT) and fluorescein angiography if required, and so on in order to assist the doctors in their assessment."
Diabetes has become the new leading cause of blindness according to the Centre of Disease Control and Prevention.(4) Thus, health professionals caring for diabetic patients need to recognize the potential retinal impact that the disease may cause. Some of these complications include retinal vein occlusion (RVO)(5) and diabetic macular edema. Common treatment options for RVO or diabetic macular degeneration include laser photocoagulation or anti-vascular endothelial growth factor (anti-VEGF).(6)
Retinal Vein Occlusion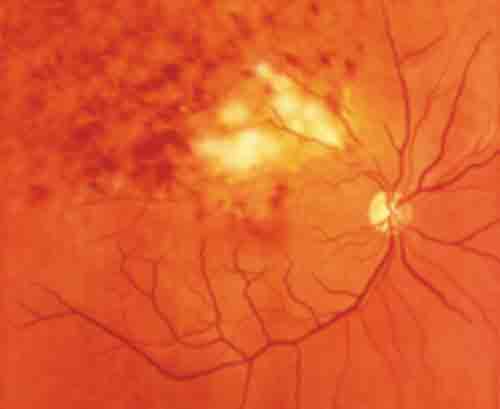 Retinal Vein Occlusion (left): Flame-shaped hemorrhages and cotton wool spots. Caused by venous occlusion at the venous/arterial crossings where veins are pressed by sclerotic arteries. Flame shaped hemorrhages run along the surface of retinal veins, and soft white spots (cotton wool spots) appear. In areas without hemorrhages, crossing phenomena by arteriosclerosis can be observed.
Post Retinal Laser Photocoagulation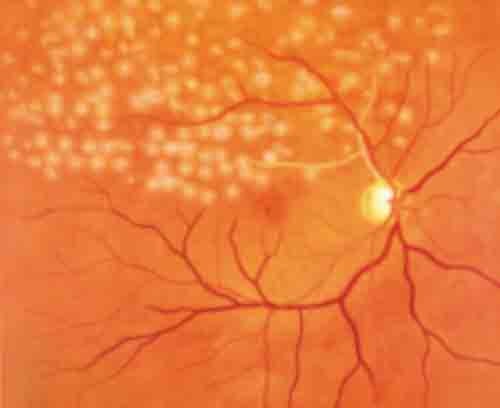 Retinal Vein Occlusion (post retinal laser photocoagulation) (right): The scar from retinal laser photocoagulation treatment can be seen as a series of whitish spots. After bleeding, the retinal veins form white lines.
"Although diabetic retinopathy cannot always be preventable or curable, severe vision loss can be prevented. We see patients from both end of the spectrum - those who actively attend their routine check ups and change their lifestyle, and those who have difficulty with lifestyle changes, thus relying on treatment to slow down the disease.
Whichever the case is, as health professionals, we must identify any barriers and promote the best interventions for our patients to slow down the progression of the disease."
My Story with Diabetes
Providing Support and Education through Personal Experiences: A Nursing Student's Aspiration

Recount by a Nursing Student from Melbourne, Australia
"Four years ago, I was admitted to hospital for sepsis due to an abscess and required surgery intervention. Initially, the elevated blood glucose levels upon admission was thought to be caused by the infection, but post-surgery and treatment, my blood glucose levels didn't come down. That's when my journey with diabetes began.
Before this, I had an idle lifestyle. With my obesity, exercising felt like a chore. My diet consisted of sugary drinks instead of water, fast food and emotional eating. This diagnosis became a turning point for me.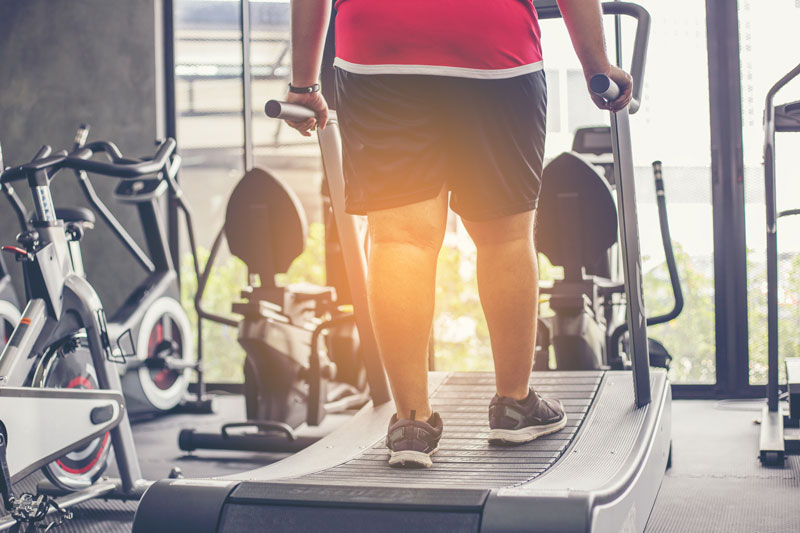 I know how the struggles feel when trying to manage your own diabetes, because lifestyle change is hard, especially when the results aren't immediate. But then I thought to myself, "I'm too young to be stuck on diabetic medications!", and I dedicated myself to making those necessary changes.
It was an undeniably slow process for me, but the results are lasting. The key was moderating my lifestyle – I watch what I eat and how much I eat, and exercise by starting off light and working my way up. Not only am I off medications, but I am also leading a much healthier and maintainable lifestyle now."
#WorldDiabetesDay
With some doing sports events and fundraisers, and countries lighting up their landmarks, places around the world are coming together to raise awareness for this day.
With blue being the main color for the day, check out what events are around you on the official World Diabetes Day official website.
References
1. Bhavsar, A. (2019). Diabetic Retinopathy: Practice Essentials, Pathophysiology, Etiology. Retrieved 12 November 2019, from https://emedicine.medscape.com/article/1225122-overview
2. Diabetes. (2018). Retrieved 12 November 2019, from https://www.who.int/news-room/fact-sheets/detail/diabetes
3. Lawrenson JG, Graham-Rowe E, Lorencatto F, Burr J, Bunce C, Francis JJ, Aluko P, Rice S, Vale L, Peto T, Presseau J, Ivers N, Grimshaw JM. Interventions to increase attendance for diabetic retinopathy screening. Cochrane Database of Systematic Reviews 2018, Issue 1. Art. No.: CD012054. DOI: 10.1002/14651858.CD012054.pub2.
4. Diabetic Retinopathy. (2011). Retrieved 12 November 2019, from https://www.cdc.gov/visionhealth/pdf/factsheet.pdf
5. Retinal Vein Occlusion (RVO). (2019) Retrieved 12 November 2019, https://emedicine.medscape.com/article/798583-overview
6. Lam FC, Chia SN, Lee RMH. Macular grid laser photocoagulation for branch retinal vein occlusion. Cochrane Database of Systematic Reviews 2015, Issue 5. Art. No.: CD008732. DOI: 10.1002/14651858.CD008732.pub2.